Here are a few scans of the Independant Browncoat, worn by Nathan Fillion, in the short lived(but well loved) series, "Firefly".
Captain Malcolm Reynolds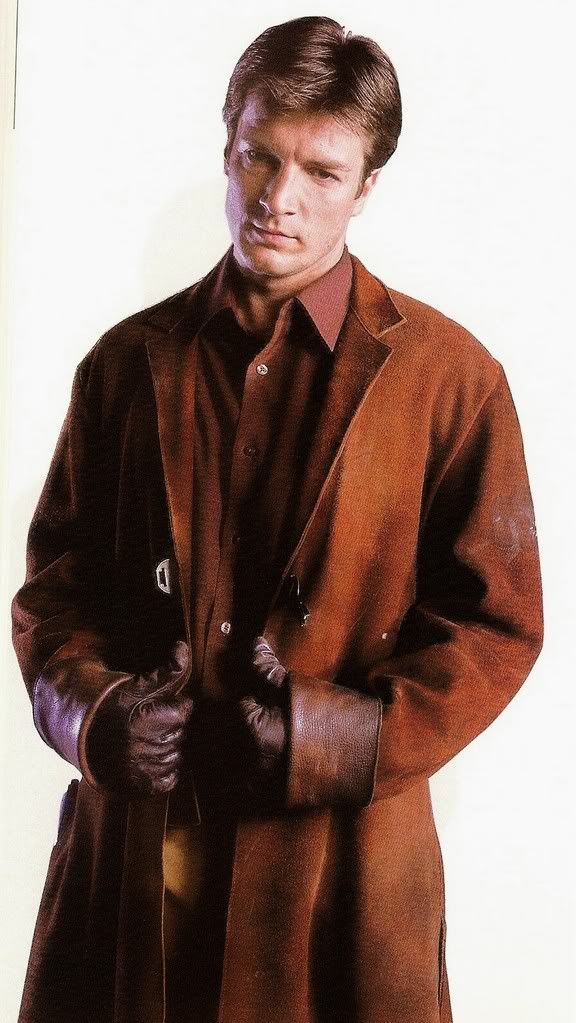 Shots of the coat, with production drawing.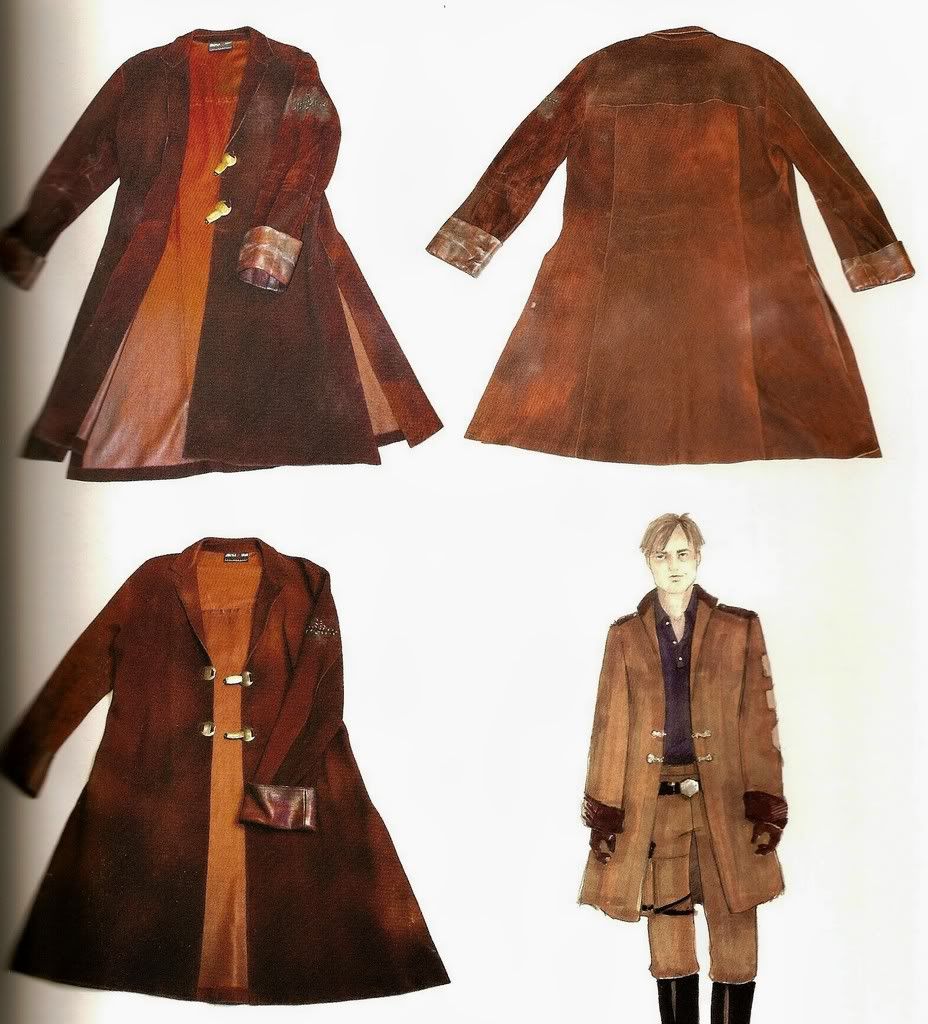 Buckle and bullet hole repair detail.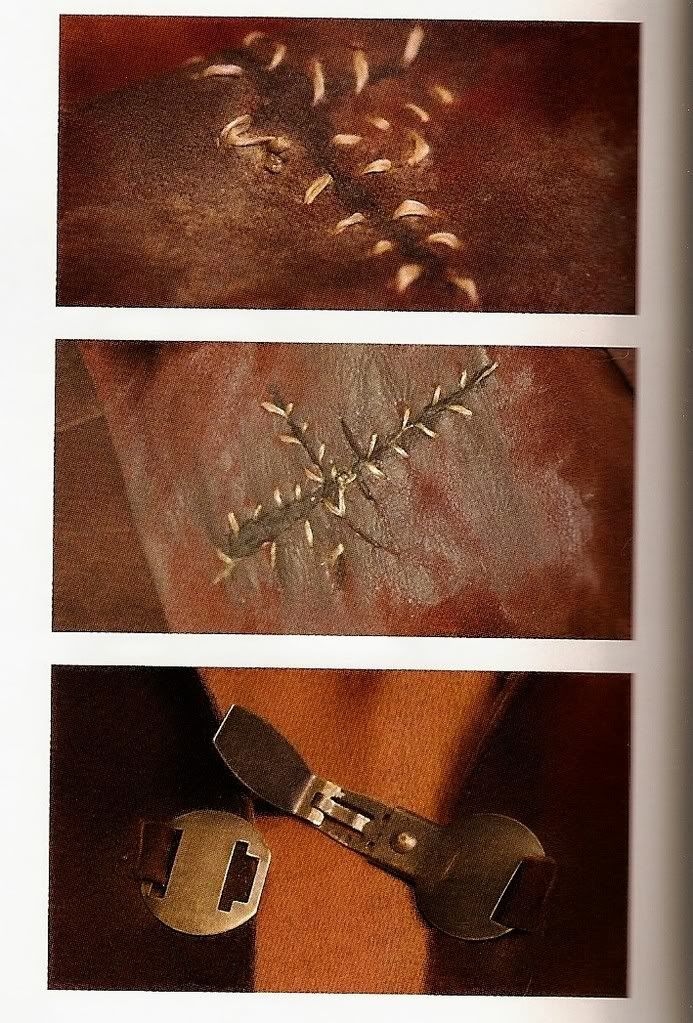 Scans are from the book "Firefly:The Official Companion", published by Titan Books.
The coat was designed by Costume Designer Shawna Trpcic, and created by Leather Artist Jonathon A. Logan.
The coat is made of deerskin, dyed a deep mahogany. The closures are antique-finished brass. The cuffs appear to be leather trimmed, but are indeed the extra-long sleeves folded over to reveal the smooth side of the deerskin.
Only 3 coats were made for the series, all hand aged by Shawna Trpcic.
If you're not lucky enough to own one of these 3 rare coats, Abbyshot Clothiers makes a beautifully made replica, that you can check out int he link below.
http://www.abbyshot.com/products/ps-fir ... wncoat.php
Mike